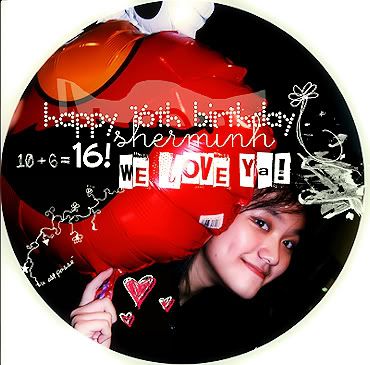 H

a

p

p

y

16th

Birthday

!
Yeah, in the month of November we're in the full-fledge mode of Celebrating Birthdays! And this time, it's Sher Minh's SWEET Sixteen Birthday :D Dear girl, your finally out of 15, reaching 17 soon but now your
super sweet candy lovin'
16.
All the uploaded photos for Minh's Birthday can be found here,
they're just nice to save'
or to print out in 4R photos, if you need bigger piccys, you know who to contact.
XOXO
Nic.